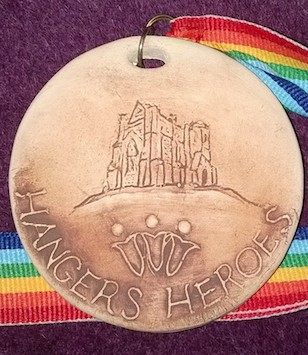 Preparation to take part
It is your responsibility to make sure that you are of a suitable level of fitness to take part in the event.
Medical details
Upon entering this event you agree inform us of any essential medical requirements you might have i.e. diabetic so that we can pass this on to our support team.
Use of photos
By entering The Heroes Challenge you give permission for the free use of your picture in any photographs and website images of the event.
Data Protection
We take your privacy seriously much as you do. We never pass on any entrant details to third parties or marketing companies.
Refunds, Cancellation and Transfer Policy
Refunds and Cancellation
The Heroes Challenge operates a no refund policy; however, we do understand that injury and personal circumstances can sometimes prevent you from taking part. For these reasons we do offer a limited transfer policy.
Transfers
We will accept withdrawals from the challenge at any time up 1 month before the event date – 22nd August 2018. In this instance, race entrants will be offered a one-off deferral to the 2019 event.
We also offer a one-off opportunity to transfer your entry to another person up to the 22nd August 2018 . In this instance, the transfer is valid for the 2018 event only, the new runners details must be submitted to us by this time. No transfers will be accepted after 22nd August 2018 .
Note: For safety reasons, only the person registered for the event may take part. In all instances, we reserve the right to request proof of identity at registration.
Disclaimer
By entering you confirm you agree to the terms and conditions above.
1. I participate entirely at my own risk. I believe that I am physically fit to undertake the Heroes Challenge and will not hold the Charity or its associates liable for any accident, loss or damage as a consequence of my participation in this event.