These are some of the charities we have supported and in most cases continue to support:
Dorset Search & Rescue – Dorset Search and Rescue was established in 2004. All our members are voluntary and as such receive no expenses, just the pride that they take from knowing that they are doing something to help their local community. Our motto is "Hope for the best, prepared for the worst", this gives a true reflection of the dedication and professionalism of all the volunteer members. For more info visit  

www.dorsar.org.uk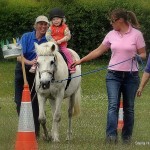 Stella Hayward Riding for the Disabled–
We offer horse riding to about 34 children and adults with a   range of disabilities, including:Cerebral Palsy, Stroke,Head Injuries, Back Injuries, Multiple Sclerosis,Learning &  behavioural problems, Accidents, etc.The work we do is enthusiastically endorsed and supported by all the teachers and therapy professionals involved. They are all very impressed by the hugely beneficial effect, both physically and socially, that riding has for all their pupils and clients and by the skills and dedication of all the volunteers at each location.In addition to using real ponies at the Prince of Wales School, we have a mechanical horse we affectionately call "JASPER.

 

www.stellahaywardrda.org.uk
Steve Charles Help a Friend Fund-
Steve Charles the charity was started in 2010 when local musician Steve Charles could not afford £5000 to fund private treatment as a last chance help for his throat cancer. A group of friends thought it was sad, that a man who had given so much to the South West area with his music could not be helped because of money. We started a Charity called Help a Friend – Help a Friend, where we asked all of our friends to help us to help another of our friends even though they did not know them.We renamed the Charity "The Steve Charles Help a Friend Fund "known locally as just "Help a Friend", in memory of Steve so that nobody should not be helped to live longer. For more info visit – www.hafhaf.co.uk
 The Front skatepark Weymouth-The Front first opened in July 2001, the result of a three-year campaign organised by local parents and young people. The group presented a 5,000+ signature petition to Weymouth & Portland Borough Council, asking for help to provide much-needed extreme sports facilities. The Council donated the disused filling station site on the seafront at Lodmoor, providing the group could raise the funds to develop it as a community skatepark.We provide activities in a safe environment for the inhabitants of Weymouth, Portland and surrounding areas, regardless of age, gender, race, creed, background, or ability with the object of improving the conditions of life of such inhabitants.We need about £1,500 a month to keep it going. We have to pay the rates, bills water and the insurance is about £500 a month. This does not include monies required for renovation. For more info visit www.weymouthskatepark.co.uk
        •••••Westfield Arts College –  Westfield Arts College aim to provide a a well rounded education for their pupils, offering the full national curriculum differentiated by their well qualified staff to meet the individual needs of their pupils.Every aspect of the curriculum is brought alive by a programme of additional learning opportunities.Friends of Westfield School are currently raising funds for a new playground. Their current playground area is just a tarmac square with chain link fence around it. Many of the children finding this environment difficult to cope with.Their aim is provide a stimulating, exciting, safe play area. Full cost of this is around £200,000 with them having raised so far in excess of £120,000. For more info visit www.westfield.dorset.sch.uk
Weymouth Street Pastors –Street pastors are trained volunteers from local churches and we care about our community.They are usually on patrol on Friday and Saturday nights from 10pm to 4am in Weymouth Town Centre, although you may well also find them at special events too.

They are there to care for, listen to and help people who are out on the streets.

They are supported by local churches working in partnership with the police, paramedics, local council and other statutory agencies.